Would you like to be a Bunny Foster Carer?
APPLY TO JOIN YOUR TEAM OF BUNNY FOSTER CARERS!
The Foster Care Program is the backbone (bunnybone?) of the Rabbit Sanctuary.
When you foster a rabbit, you're freeing up a spot at the Rabbit Sanctuary for another bunny to be rescued. Often the bunnies in our care haven't had the best start to life so until a permanent home can be found, this gives the orphan the time it needs to be ready for adoption. It also helps the Rabbit Sanctuary learn more about the bunny so it can end up in the best home possible.

What does it take to be a good foster carer?
You need to provide a safe indoor home with plenty of human interaction & affection.
How do I get set up?
You need a playpen, large litter tray, tunnel, hayrack, oxbow pellets, oaten & timothy hay. Our supplier sells a Rabbit Starter Pack that includes all of that, and delivers to your door. You can purchase it to help or we can supply it.
Here is the link: All-You-Need Rabbit Starter Pack
We will pay for all associated medical costs for your foster rabbit(s) provided they have been authorised by the Rabbit Sanctuary.

What training and support will I receive?

If you are not familiar with rabbits we can provide you with basic rabbit training to advance your knowledge and skills.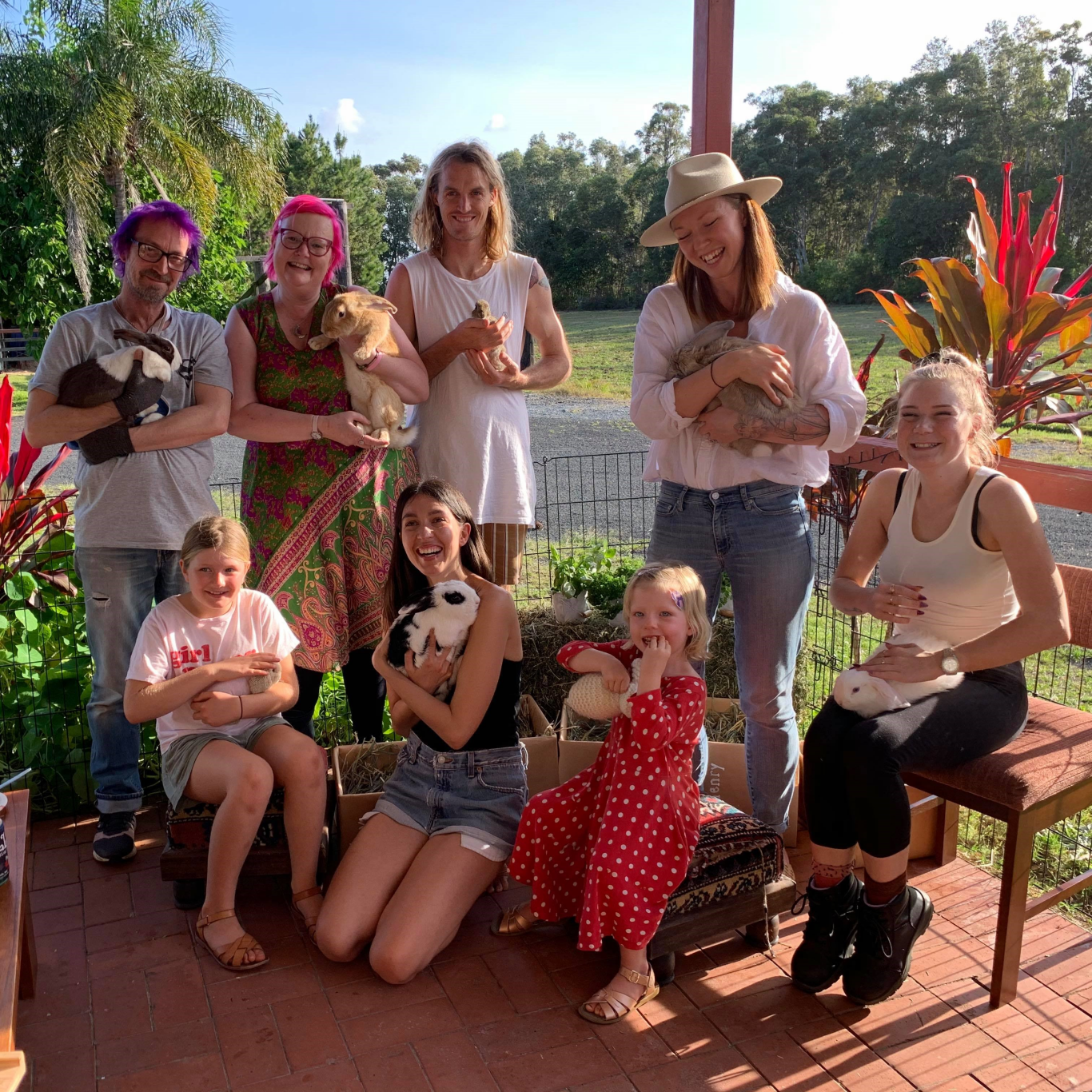 Join the community!
We are here for you every step of the way & our community of foster carers have a wonderful support network & are happy to help you at any time.
It really is a rewarding experience knowing that you have helped the Rabbit Sanctuary rescue more rabbits, & when the time comes, your foster bunny finds a wonderful forever home.
We have Rabbit Foster Carer programs in these locations and we can add yours if it is not there:
Tweed Heads
Byron Bay
Lismore
Broadwater
Grafton
Coffs Harbour
Orange
Taree
Port Macquarie
Newcastle
Central Coast
Sydney
Altona North
Craigieburn
South Melbourne